Milner Art Gallery

Stanley A. Milner Gallery
May 27th to June 17th.

The Perfect Companion
Artist: Kathleen Newman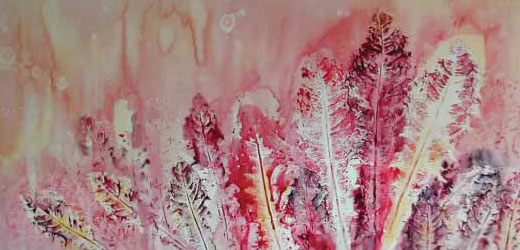 Red Dandelion #1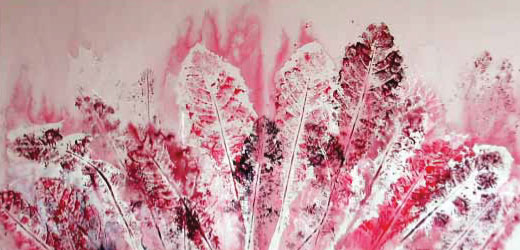 Red Dandelion #2
| | | |
| --- | --- | --- |
| Green Warriors #1 | | Green Warriors #2 |
| Hot Summer Dandelion #1 | | Hot Summer Dandelion #2 |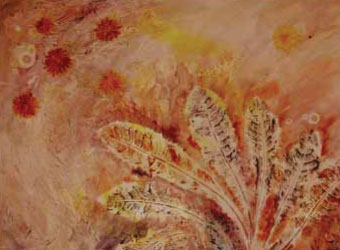 Evening Dandelion
| | |
| --- | --- |
| Nocturnal Dandelion | Dying Dandelion |
| Christmas Dandelion | Waiting Dandelion |
Artist Statement
I am intrigued by the paranoia surrounding the dandelion in private gardens and public places and the lengths taken by gardeners to eradicate this lowly (?) plant.
The continued use of pesticides in the fight against dandelions is a disturbing concern.
The dandelion is a plant of beauty - a burst of colour heralding the arrival of spring rather than a bane to every decent lawn.
In the past it was used extensively both for food and medicine.
It bravely re-appears despite all attempts to dig it up or poison it.
The dandelion is the perfect companion plant to the common grass.
Leaves of dandelions (nurtured in my own garden!) were used as masks and for printing in the creation of these heavily textured paintings. In this body of work, dandelions have been depicted as shy and fragile, mysterious and bold or screamingly angry!